Brass Casting Mold

Die Casting Mould——Brass Die Casting Mould
As a custom manufacturer of Brass Casting Mold, HXTECH can manufacture custom manufacturers of aluminum molds used in construction, aerospace, automotive, construction, electrical, furniture, food, lightning, marine, medical and military industries.
Our Brass Casting Mold are manufactured according to your specifications, meet your budget and warranty requirements, and use European or Chinese grade steel.
Product Details:
Product Name: Brass Die Casting Mould
Services: Provide automatic, desktop, floor and bulk molding technology; provide rapid prototyping and engineering services.
Scope of application: suitable for art, medals, gears, bearings, machinery workshops and mechanical applications as well as stamping, inserts, fixtures, components, molding, sprockets, gauges, cutting tools, castings, electrodes, gears, splines, extrusions , Forming tools, cams and prototype applications for engines, powertrains, and tools for safety-critical brake and chassis applications.
Features:
1. Including 3D solid part modeling, tool design, wire EDM, 5-axis machining and CMM inspection.
2. Including drill holes with diameters ranging from 0.12 inches to 0.12 inches, with a maximum workpiece height of 10.5 inches and weight or 682 pounds.
3. EDM functions include 5-axis functions with wire diameters ranging from 0.004 inches to 0.012 inches.
Process: Die Casting
Quality assurance:
1. Provide brass die-casting mold services for the aerospace and defense industries. Working specifications include tolerances of +/- 0.005 inches and minimum angle draft requirements of 2 to 5 degrees. It also provides extrusion, stamping, sheet metal processing, and semi-solid and injection molding services.
2. Provide a production lead time of 4 to 8 weeks. Shaping, quenching, continuous, dense, high pressure and low pressure, dipping, loose pattern, static, dumping, vacuum and carbon dioxide process castings.
3. Provide automatic, upper and lower molds, floor, permanent, plaster, shell and solid mold castings.
4. The product has the characteristics of wear resistance, acid resistance, corrosion resistance, heat and wear resistance, annealing, antistatic, enamel, plating and thin wall.
5. Applications include farm shops, auto parts dealers, repair shops and gin.
6. Functions include design, prototyping, engineering, packaging, outsourcing, blueprints, warehousing and lean manufacturing.
7. Industries served include commerce, automobiles, electronics, ships, medical care, mining, wastewater and semiconductors.
8. Comply with ANSI, ASME and ASTM standards. Comply with RoHS.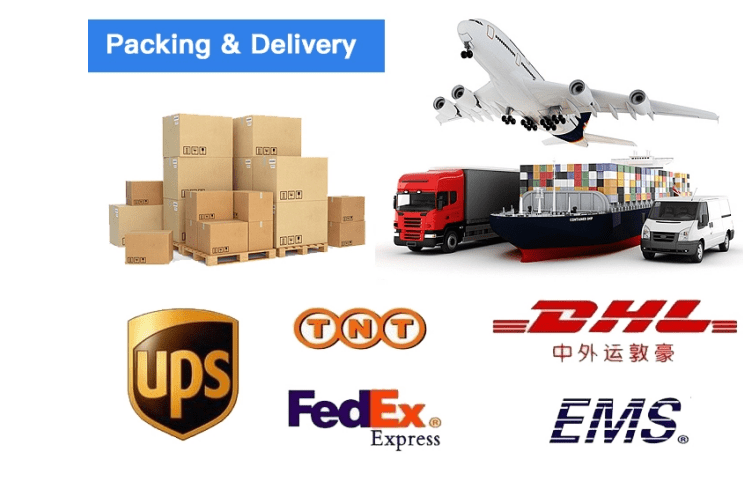 After sales service
WE support 24Hours/7D afer sales service online.
High levels of Customer Service and Customer Satisfaction are our TOP priorities.
We promise we can make you happy if you give us a fair chance.
If you are happy with the product, we would really appreciate if you left a positive feedback.
If you have any issues or are unhappy with the item for any reason.
Please do not hesitate to contact us first before leaving any negative feedback.
We will do our most to resolve this situation.
FAQ
Q1、Are you a manufacturer? Do you have a factory?
A1:We are a professional manufacturer for more than 15 years and we have factories. You can follow our google map address.
Q2、Can I get samples for free? Is it possible to ship for free?
A2:In view of account the uniqueness and confidentiality of customized non-standard Mould, after confirming all the detailed information, it is necessary to charge you for samples and you need to bear the corresponding shipping costs. If you subsequently purchase a large number of products, we will follow your order as much as possible with some discounts and exemption of sample fees.
Q3、Do you able to make OEM?
A3:Yes, it is. We have laser machines that can mark your logo and size. We can also design stickers with your logo.
Q4、How about your delivery time?
A4:Depending on the size and quantity and complexity of the process, the delivery time is usually within 5-15 days. When we know the detailed product acceptance criteria and technical requirements details, we can tell you the exact delivery time.
The following technical requirements shall be provided before purchasing project details:
Part information (2D/3D drawings, material, critical dimension tolerance, weight, purpose, etc.)
Special materials (purchase channels, designated suppliers)
Designated process (subdivision process is best)
What equipment is needed?
Monthly/annual usage/estimated usage
Project intent/purpose
Project development cycle
Requirements for suppliers (certification, scale)
Whether Brass Casting Mold is an urgent item (lead time xxxx days)
Focus on the points of concern (price/quality)
Difficulties of the product
Complicated problems with existing products
Are there requirements for the product life cycle?
Quality inspection requirements (testing equipment)
Testing requirements
Target price
payment terms
Shipment date
Hot Tags: China, molds, factories, Brass Casting Mold, parts processing and manufacturing