Customized turbine flowmeter accessories

Agricultural machinery parts processing-customized turbine flowmeter parts
【product description:】
Turbine flow meter is composed of turbine flow sensor and display instrument. Customized turbine flowmeter accessories is manufactured by our factory using foreign advanced technology. Customized turbine flowmeter accessories is one of the ideal flow meters for liquid flow. The flowmeter has the characteristics of simple structure, high accuracy, easy installation, maintenance and use. The product is widely used in petroleum, chemical industry, metallurgy, water supply, papermaking, environmental protection, food and other fields. Customized turbine flowmeter accessories is suitable for measuring in closed pipelines with stainless steel 1Cr18Ni9Ti, 2Cr13, corundum Al2O3, cemented carbide and no corrosion, and no fibers, particles, etc. Impurity liquid. If used in conjunction with a display instrument with special functions, it can be used for automatic quantitative control, overweight alarm and other purposes.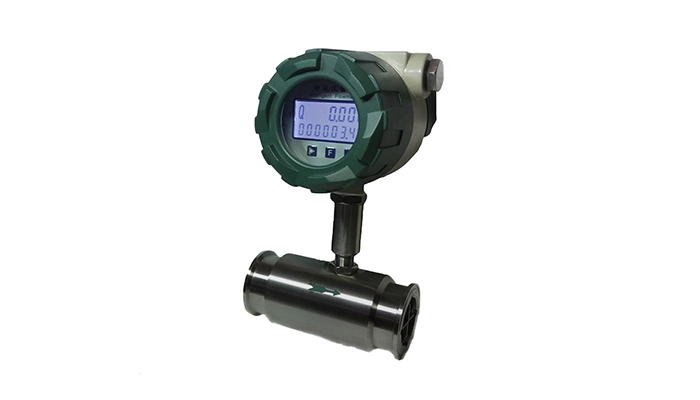 【Technical Parameters】
■Nominal diameter: (4~200)mm The basic parameters are shown in Table 1.
■Medium temperature: (-20~80)℃, (-20~120)℃.
■Environmental temperature: (-20~55)℃.
■Accuracy: ±0.2%, ±0.5%, ±1%.
■Medium temperature: -20-120 ℃; Ambient temperature: (-20~55) ℃.
■Power supply: battery powered by 3.2V10AH lithium battery, which can be used continuously for more than 4 years.
■Display mode: on-site display, high-definition liquid crystal display simultaneously displays instantaneous flow (4 significant digits) and cumulative flow (8 significant digits, with clearing function). All valid data will be kept for 10 years after power failure.
■Body material: 304, (316L).
■Impeller material: 2Cr13 (titanium-plated treatment, dual-phase steel).
■Bearing material: hard alloy.
■Connection mode: thread, flange, flange clamp, sanitary clamp interface.
■Flange standard: national standard.
■Working pressure: 1.6~2.5MPa (10-25MPa high pressure needs to be customized).
■Protection level: IP65; explosion-proof level: ExdIIBT6.
【Features:】
■The sensor is a hard alloy bearing thrust type, which not only guarantees accuracy, but also improves wear resistance.
■The structure is simple, firm and easy to disassemble and assemble.
■Wide measuring range, low flow rate at the lower limit.
■Small pressure loss, good repeatability, high accuracy, and the impeller has anti-corrosion function.
■Have high anti-electromagnetic interference and anti-vibration ability.
【working principle:】
The fluid flows through the sensor housing. Because the blades of the impeller have a certain angle with the flow direction, the impulse of the fluid makes the blades have a rotational torque. After overcoming the friction torque and fluid resistance, the blades rotate. After the torque is balanced, the speed is stable. Under certain conditions, The speed is proportional to the flow rate. Because the blade is magnetically permeable, Customized turbine flowmeter accessories is in the magnetic field of the signal detector (composed of long-lasting magnetic steel and coil). The rotating blade cuts the magnetic lines of force, periodically changing the magnetic flux of the coil, so that both ends of the coil The electric pulse signal is induced, and the signal is amplified and reshaped by the amplifier to form a continuous rectangular pulse wave with a certain amplitude, which can be transmitted to the display instrument remotely to display the instantaneous flow rate and flow rate of the fluid. Cumulative amount. Within a certain flow range, the pulse frequency f is proportional to the instantaneous flow Q of the fluid flowing through the sensor, and the flow equation is: Q=3600×f/k
Where:
f——pulse frequency [Hz].
k——The meter coefficient of the sensor is given by the calibration sheet.
Q——The instantaneous flow rate of the fluid (under working condition) [m3/h] or [1/L] as the unit.
3600-conversion factor.
The meter coefficient of each sensor is filled in the verification certificate by the manufacturer, and the k value is set in the matching display instrument to display the instantaneous flow and cumulative total.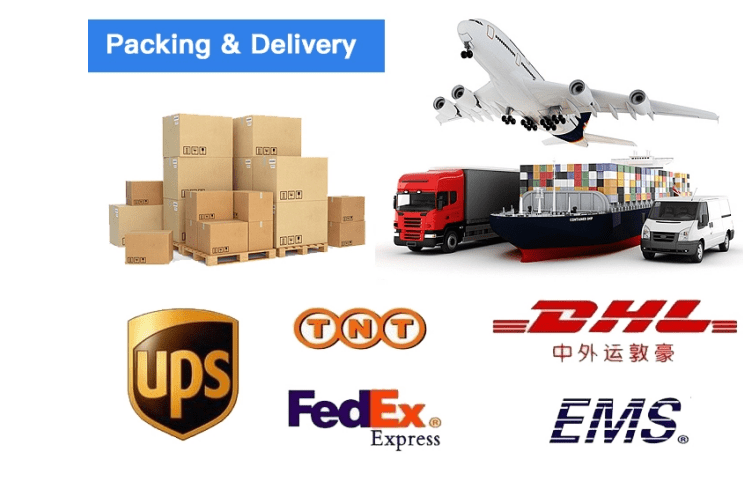 After sales service
WE support 24Hours/7D afer sales service online.
High levels of Customer Service and Customer Satisfaction are our TOP priorities.
We promise we can make you happy if you give us a fair chance.
If you are happy with the product, we would really appreciate if you left a positive feedback.
If you have any issues or are unhappy with the item for any reason.
Please do not hesitate to contact us first before leaving any negative feedback.
We will do our most to resolve this situation.
FAQ
Q1、Are you a manufacturer? Do you have a factory?
A1:We are a professional manufacturer for more than 15 years and we have factories. You can follow our google map address.
Q2、Can I get samples for free? Is Customized turbine flowmeter accessories possible to ship for free?
A2:In view of account the uniqueness and confidentiality of customized non-standard Agricultural machinery parts processing, after confirming all the detailed information, Customized turbine flowmeter accessories is necessary to charge you for samples and you need to bear the corresponding shipping costs. If you subsequently purchase a large number of products, we will follow your order as much as possible with some discounts and exemption of sample fees.
Q3、Do you able to make OEM?
A3:Yes, Customized turbine flowmeter accessories is. We have laser machines that can mark your logo and size. We can also design stickers with your logo.
Q4、How about your delivery time?
A4:Depending on the size and quantity and complexity of the process, the delivery time is usually within 5-15 days. When we know the detailed product acceptance criteria and technical requirements details, we can tell you the exact delivery time.
The following technical requirements shall be provided before purchasing project details:
Part information (2D/3D drawings, material, critical dimension tolerance, weight, purpose, etc.)
Special materials (purchase channels, designated suppliers)
Designated process (subdivision process is best)
What equipment is needed?
Monthly/annual usage/estimated usage
Project intent/purpose
Project development cycle
Requirements for suppliers (certification, scale)
Whether Customized turbine flowmeter accessories is an urgent item (lead time xxxx days)
Focus on the points of concern (price/quality)
Difficulties of the product
Complicated problems with existing products
Are there requirements for the product life cycle?
Quality inspection requirements (testing equipment)
Testing requirements
Target price
payment terms
Shipment date
Hot Tags: China, molds, factories, Customized turbine flowmeter accessories, parts processing and manufacturing