Valve parts (T-shaped three-way ball valve)

Agricultural machinery parts processing—valve parts (T-shaped three-way ball valve)
【Product performance parameters:】
Model

Q45F-16C

Q45F-25C

Q45F-40C

Q45F-16P

Q45F-25P

Q45F-40P

Working pressure (℃)

1.6

2.5

4.0

1.6

2.5

4.0

Applicable temperature (℃)

≤150

Applicable medium

Water, steam, oil and other weak

Corrosive media

Material

Valve body

Carbon steel castings Chromium nickel

Titanium stainless steel castings

Ball, stem

2Cr13

chromium nickel titanium stainless steel

Sealing ring

Reinforced PTFE

Filler

PTFE
【Features】
1. The three-way ball valve adopts an integrated structure in structure, with a four-sided valve seat sealing type, fewer flange connections, high reliability, and a lightweight design.
2. The three-way ball core is divided into T-shaped and L-shaped, with long service life, large circulation capacity and low resistance.
3. The ball valve is divided into two types: single-acting and double-acting according to the action type. Valve parts (T-shaped three-way ball valve) feature of the single-acting type is that once the power source fails, the ball valve will be in the state required by the control system.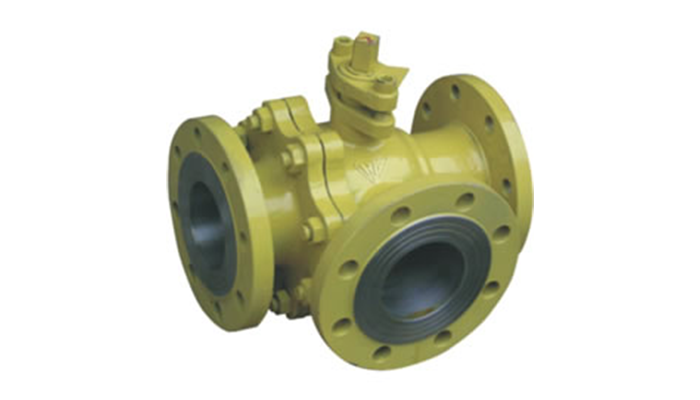 【Product Usage】
T-shaped three-way ball valve has T-shaped and L-shaped. The T-shape can connect three orthogonal pipelines with each other and cut off the third channel, which can split and merge. The L-shape can only connect two pipes orthogonal to each other, and cannot maintain the communication of the third pipe at the same time, and only plays a role of distribution.
Main appearance and connection dimensions:
Nominal diameter

Main external dimensions and connection dimensions

L

D

D1

D2

B

Z-d

H

W

15

108

95

65

45

14

414

95

140

20

117

105

75

55

14

414

105

160

25

127

115

85

65

14

414

113

180

32

140

135

100

78

16

418

135

250

40

165

145

110

85

16

418

142

300

50

178

160

125

100

16

418

154

350

65

191

180

145

120

18

418

175

350

80

203

195

160

135

20

818

190

400

100

229

215

180

155

20

818

225

500

125

356

245

210

185

22

818

245

600

150

394

280

240

210

24

823

265

800

200

457

335

295

265

26

1223

305

800

250

533

405

355

320

30

1225

370

1300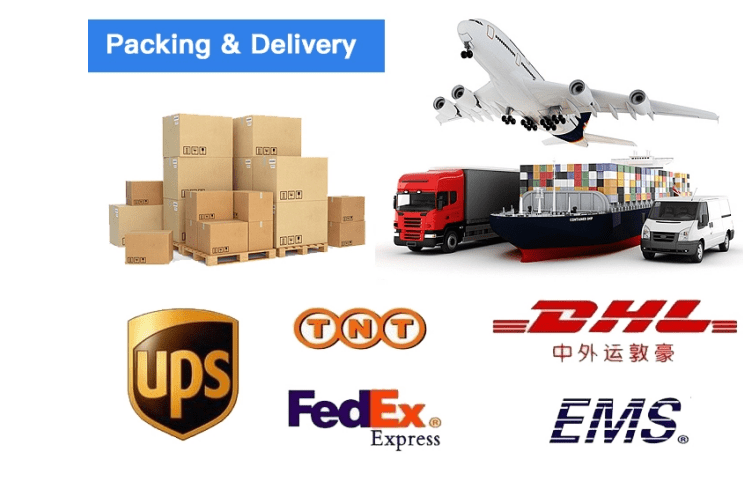 After sales service
WE support 24Hours/7D afer sales service online.
High levels of Customer Service and Customer Satisfaction are our TOP priorities.
We promise we can make you happy if you give us a fair chance.
If you are happy with the product, we would really appreciate if you left a positive feedback.
If you have any issues or are unhappy with the item for any reason.
Please do not hesitate to contact us first before leaving any negative feedback.
We will do our most to resolve this situation.
FAQ
Q1、Are you a manufacturer? Do you have a factory?
A1:We are a professional manufacturer for more than 15 years and we have factories. You can follow our google map address.
Q2、Can I get samples for free? Is it possible to ship for free?
A2:In view of account the uniqueness and confidentiality of customized non-standard Agricultural machinery parts processing, after confirming all the detailed information, it is necessary to charge you for samples and you need to bear the corresponding shipping costs. If you subsequently purchase a large number of products, we will follow your order as much as possible with some discounts and exemption of sample fees.
Q3、Do you able to make OEM?
A3:Yes, it is. We have laser machines that can mark your logo and size. We can also design stickers with your logo.
Q4、How about your delivery time?
A4:Depending on the size and quantity and complexity of the process, the delivery time is usually within 5-15 days. When we know the detailed product acceptance criteria and technical requirements details, we can tell you the exact delivery time.
The following technical requirements shall be provided before purchasing project details:
Part information (2D/3D drawings, material, critical dimension tolerance, weight, purpose, etc.)
Special materials (purchase channels, designated suppliers)
Designated process (subdivision process is best)
What equipment is needed?
Monthly/annual usage/estimated usage
Project intent/purpose
Project development cycle
Requirements for suppliers (certification, scale)
Whether it is an urgent item (lead time xxxx days)
Focus on the points of concern (price/quality)
Difficulties of the product
Complicated problems with existing products
Are there requirements for the product life cycle?
Quality inspection requirements (testing equipment)
Testing requirements
Target price
payment terms
Shipment date
Hot Tags: China, molds, factories, Valve parts (T-shaped three-way ball valve), parts processing and manufacturing